Agriculture Community Comes Together to Support Youth, Place Food in Hands of Those Who Need It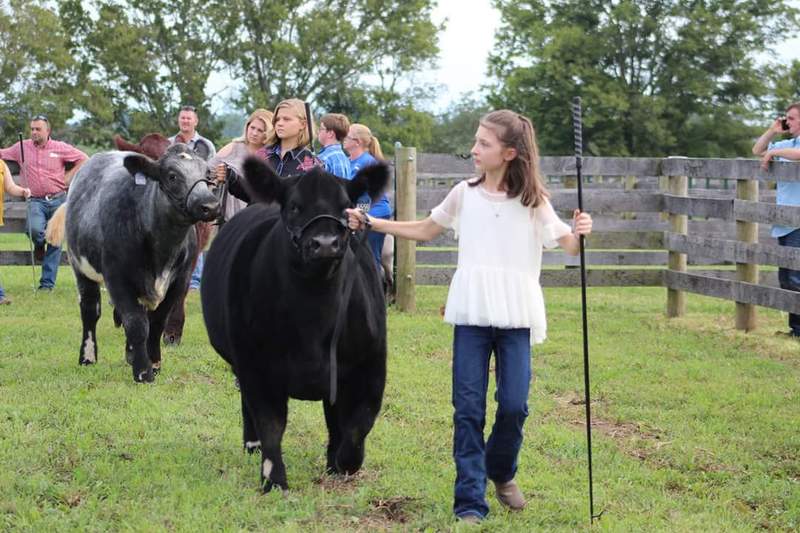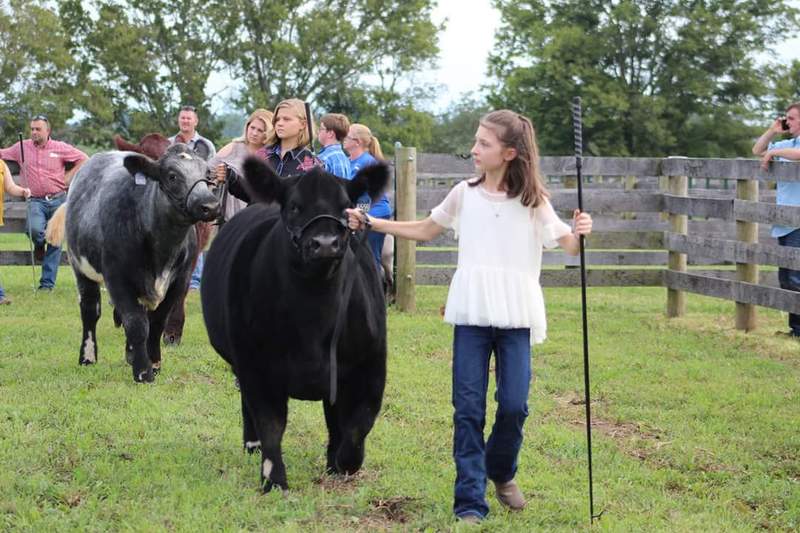 Sixth grader Addison Thompson may have helped feed some of her classmates today, even though she probably doesn't realize it.
Addison, a student at McNabb Middle School in Mt. Sterling, showed cattle for the first time this year. She was pretty good at it too – her market heifer was selected as the grand champion of the Montgomery County's Show and Sale this fall.
The Paris Stockyards purchased Addison's heifer and donated it to the fundraising auction at the Kentucky FFA Foundation's annual gala. Farm Credit Mid-America purchased the heifer at the event. Proceeds from the gala are used to support programs for the more than 14,500 FFA members across Kentucky.
Farm Credit then donated the meat from the processed animal to the Sterling Community Food Coalition in Mt. Sterling, right back in Addison's community.
According to Agency Coordinator Jeffrey Liles, since the food pantry opened in May of last year, it has had more than 12,000 visits and moved more than 300,000 pounds of food. The facility averages 300 visits each week.
Addison's heifer produced 680 pounds of ground beef, which was delivered to the food pantry in early December. That may seem like a lot of meat, but if every person who visits the Sterling Community Food Coalition takes one pound, it will only last a little more than two weeks.
"When people ask me how it's going at the food pantry, I never know whether to say good because we have food coming in and volunteers helping out, or horrible because there's such a need," said Liles.
The donation of this animal to the Sterling Community Food Coalition provided a rare opportunity for all parties involved to see a direct impact from their efforts. Commissioner of Agriculture Ryan Quarles would like for that to become more common.
"I started the Kentucky Hunger Initiative three years ago to combat the unfortunate reality that one in six Kentuckians are food insecure," said Quarles. "During that time the agricultural community has been part of an important discussion about how to help the neediest among us. I am grateful that this culture shift has presented itself locally here in Mt. Sterling. I'd like to thank Paris Stockyards for purchasing the Grand Champion market animal at the Montgomery County Show and Sale and for donating it to the Kentucky FFA gala. I am likewise grateful for ag lender Farm Credit Mid-America for purchasing it at the gala, and donating it to the Sterling Community Food Coalition."
Although those in the agriculture community don't always to get to see the food they produce placed directly in the hands of those who need it, there is a long-standing culture of lending a hand up among farmers and agriculturalists.
"We typically support 15 or 20 show and sales around the area," said Randel Arnett, one of the owners of the Paris stockyards. "We like helping kids in agriculture."
Randel emphasized that it was Darrell Billings, former chairman of the Kentucky FFA Foundation and an avid supporter of youth agriculture programs, who brought together the pieces that resulted in the food pantry donation.
Kenny Arnett, owner of Fleming Meat Packers, was also present at the show and sale, and volunteered to process the animal at no cost.
"Myself, Darrell Billings and Randel and James Arnett were standing there talking at the show and sale, and I figured if they were willing to do that part, then I could do this other," said Kenny.
Like Paris Stockyards, Fleming Meat Packers makes a point of helping any way they can. For instance, the business donates several hogs each year through their local Kiwanis club to families in need, as well as all the sausage for the group's fundraiser breakfast.
"I'm grateful that I've got a chance to do it," said Kenny.
The day the meat from Addison's heifer was delivered to the pantry, representatives from Farm Credit in Mt. Sterling were there to help load the freezers.
"Community engagement is important to Farm Credit," said Seth Patton, a financial officer. "It's in our mission to help secure rural and agricultural communities. It's bringing it full circle to be able to connect agriculture producers with the consumers who need their product."
Also on hand the day of the donation were the officers of Montgomery County High School's FFA chapter.
"An FFA experience starts in the classroom, learning about agriculture and the importance of our industry in every person's life," said Sheldon McKinney, executive director of the Kentucky FFA Foundation. "FFA gives students an opportunity to learn leadership skills and implement them in their homes and communities. The third part of an FFA experience is a hands-on agricultural project. Seeing classroom knowledge, real agriculture production and leadership come together to make a difference is a culminating FFA experience. We are thankful for the folks that made this possible. We are working every day to grow leaders and their support makes it a reality."
And Addison? She's happy to know that her animal is going to help feed members of her very own community.
"I thought that was really cool," she said. "It made me feel a lot better when I sold her (the heifer) knowing she was going somewhere like that."
The example set by the Paris Stockyards, Fleming Meat Packers, Farm Credit Mid-America and the Kentucky FFA Foundation hopefully will encourage Addison and other young people involved in agriculture to feel the same sense of stewardship for their communities.
"In the ag community we know that it takes all of us working together to make a difference, and this example of generosity shows how we get that done," said Quarles.